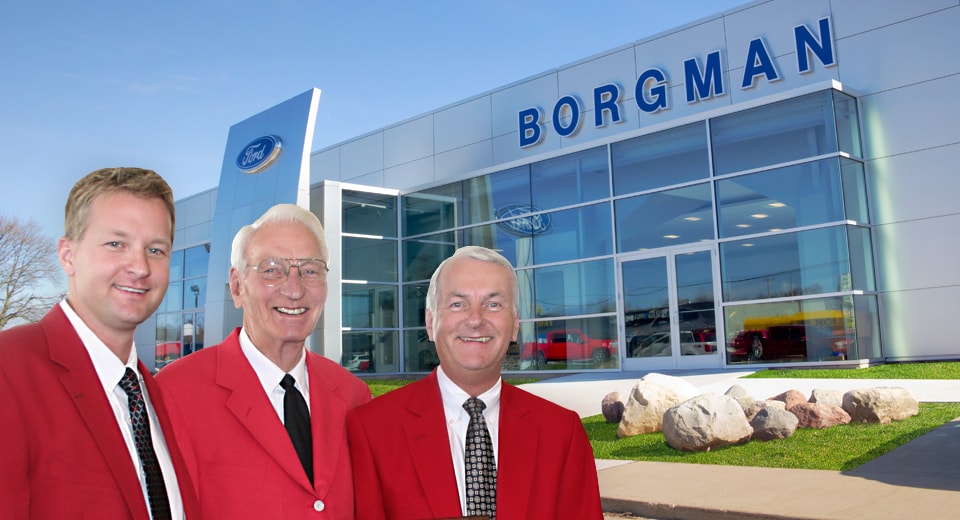 Fair & Square Deals on New and Used Cars, Trucks, and SUVs in Grand Rapids, MI
Borgman Ford Mazda is your home for quality new and used vehicles at fair prices in West Michigan. Since the day we opened, we've always treated our customers with dignity and respect. This is more than a company policy; it's a Borgman Family Tradition.
When our founder Fred Borgman first bought the dealership in 1960, he formed the entire business around the Golden Rule: do unto others as you would have them do unto you. There were two main objectives he wanted to accomplish: improve customer perception of auto dealers, and minimize employee turnover. As it turned out, these things went hand-in-hand, and it was the red jackets Fred gave to his sales team that cemented our reputation of being honest, dependable, and fair.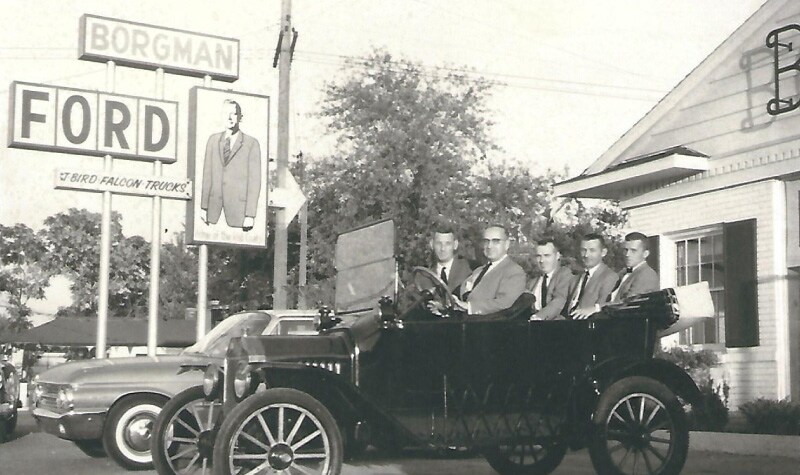 How Borgman Became the Home of the Redcoats
Fred Borgman outfitted his sales staff with red sport coats, making them highly visible to customers, and therefore, accountable. If someone had questions about a vehicle, they'd easily be able to spot an associate and get help. It also encouraged the staff to conduct themselves well and be transparent with their customers. Soon, people in the Grandville community took notice, and Borgman became known as the "Home of the Redcoats." The jackets were a symbol of Fred's values, the team wore them with pride, and folks knew the person wearing it was going to be upstanding and helpful. 
We've since retired the jackets, but we continue to honor and uphold Fred's vision of how car-buying should be and it all starts and ends with how we treat our customers.
Treating Everyone Like Family: Customers and Staff
Many of the stereotypes associated with those in car sales stemmed from their pay structure in post-war America. One thing Fred did that was uncommon for the time was pay commission as a supplement to their income, not the foundation of it. As a result, his team was motivated by customer satisfaction, and many stayed with us for decades, as did the customers they helped.
Fair and Square Deals in West Michigan
No one is going to argue that car buying is a much different experience than it was back in 1960. With the internet, customers are able to make a short list of vehicles they like at home, and then come in and test drive one or two at the top of their list. We recognize that, and found the best way to make sure online shoppers have a consistent experience is to be upfront and clear about pricing. The price you see on our site, (plus taxes, registration, and financing) is the price you'll get. If you have a trade-in, we'll offer you a fair price for it based on it's condition and value. No tricks, gimmicks, outlandish "minimum-trade values" or smoke and mirrors.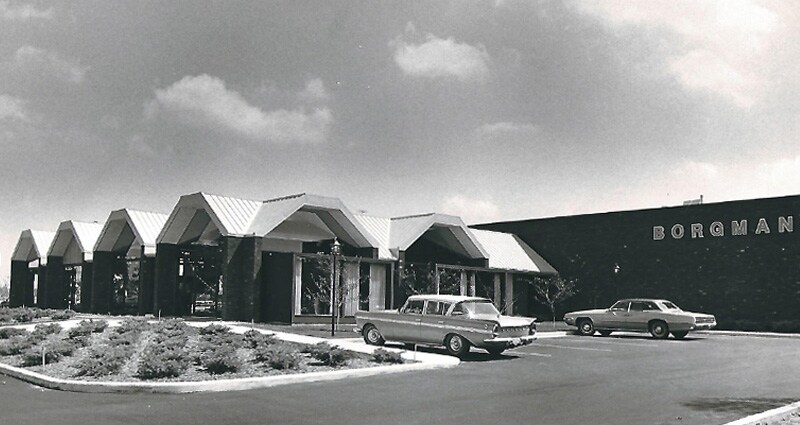 Borgman's Core Principles: Value. Service. Price.
In today's society, the vast majority of us need a vehicle for work, getting the kids to school, taking the family out of town on vacation, or, just to go out and have some fun on a drive. Sooner or later, someone will visit a dealership, and we strive to make sure it's a great experience. 
We're both proud and fortunate to represent Ford and Mazda: two manufacturers that consistently deliver outstanding value in their products at a price that's affordable. Where we add value is by taking the time to listen to what your needs are, showing you vehicles that compliment your lifestyle, and making sure all of your questions about them are answered.    
Our pricing is clear-cut and transparent. If we advertise a vehicle at a certain price, we'll honor it and will not be undersold on a new vehicle. If you happen to see a better deal elsewhere, please show it to us and we'll match it.
If you've selected a vehicle with us and you're ready to buy, our staff will happily go over every aspect of your deal with you to make sure you fully understand it before you sign. It's likely the second-most expensive thing you'll buy in years, and if you need some time to think about it, that's totally ok.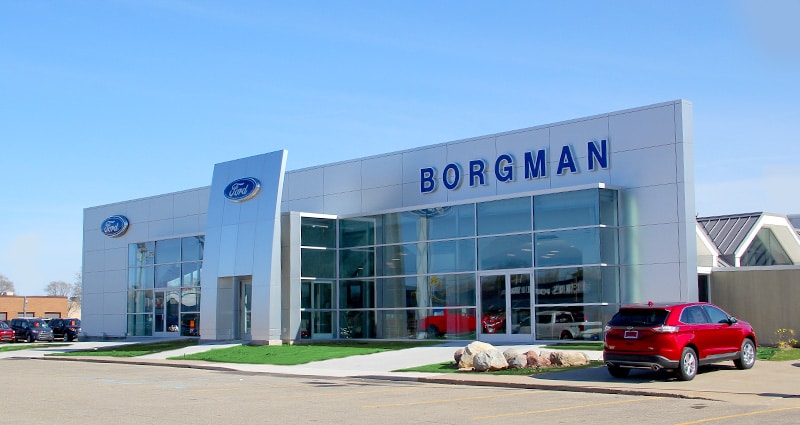 Borgman Ford Mazda: For All of Your Automotive Needs
Fred Borgman opened the doors all those years ago believing that dealers could be profitable without compromising their integrity. That we're still here and growing three generations later is proof that he was right. If you're searching West Michigan for a
New Ford
,
New Mazda
, or quality
Pre-Owned
vehicle, look no further than Borgman in Grand Rapids. 
We have hundreds of New and Used vehicles on our lot, and there's sure to be the one you're looking for at a price you'll love. If you'd like to put a New Vehicle through the paces of your normal day before you buy, ask us about our
Day Trader Program
. Don't forget to ask us about our
B-Protected Warranty
on all Used Cars and our
Exclusive 20 Year 200,000 Mile Warranty
with Every New Mazda.
If you're looking for vehicles for your business, we also have a Commercial Vehicle Center.
Talk to an expert today
to get started with the latest incentives and programs. 
If you have any questions, we're here to help. Come and see why Borgman is the Best in the West!
COVID-19 Resources
Hours
Monday

Closed

Tuesday

9:00 am - 6:00 pm

Wednesday

9:00 am - 8:00 pm

Thursday

9:00 am - 6:00 pm

Friday

9:00 am - 6:00 pm

Saturday

Closed

Sunday

Closed
How can we help?
* Indicates a required field