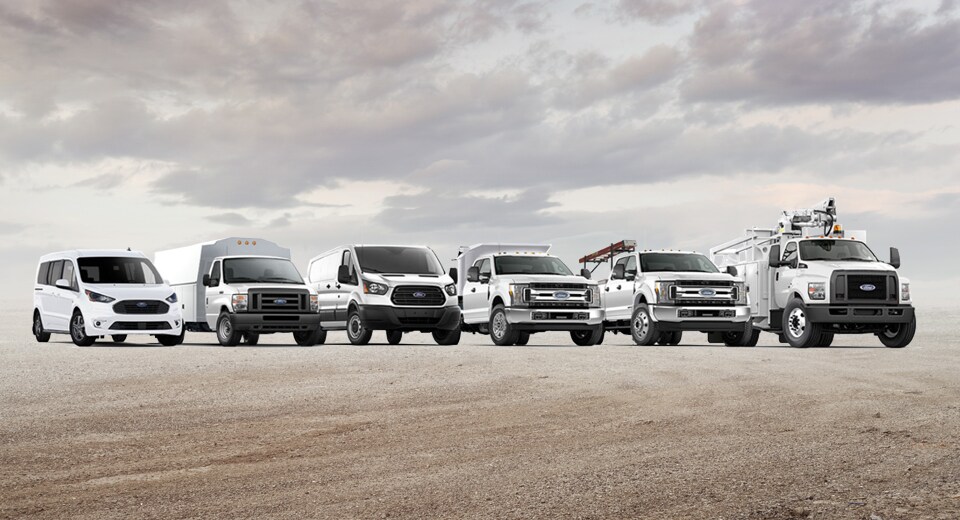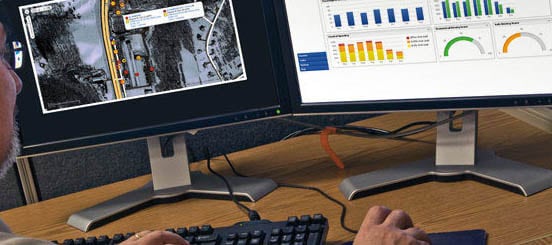 Thirty-five percent of F-150s, and 65 percent of F-Series Super Duty, are sold to commercial customers. In fact, Ford commands a 40 percent share of the total commercial vehicle market for class 2 to class 7 trucks.
Fleet control is made easier with the powerful Crew Chief Technology powered by Telogis. Crew Chief gives you total GPS visibility of your fleet and real-time alerts on a wide range of driver and vehicle metrics. Heighten fuel efficiency, host safer and more efficient drivers, and minimize your fleet cost by managing your fleet like never before. Crew Chief also is your turn-by-turn direction provider for navigation and traffic alerts, your vehicle metric manager, and safety keeper. It does everything commercial companies could ask for, and is available on the new F-150, Super Duty, E-sSeries, Transit Connect and for retro-fitting on your existing fleet vehicles.
In addition, commercial drivers need productivity-focused features for effective on-site project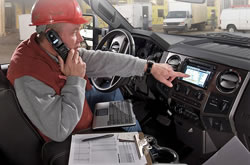 management. Other Ford work solutions include technological tools that let the working professional:

Print and access any Word document, Excel spreadsheet or business accounting program stored on their home or office computer, make changes, and send to the battery-powered inkjet printer in their truck. Remotely access QuickBooks, engineering drawings and other files without having to load software onto the vehicle's computer.

Keep track of high-value tools, safety equipment and material inventories. The driver is alerted by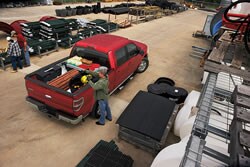 in-dash computer screen if anything is missing on the truck. Tool Link also saves a snapshot of the first list of the day to reference against at the day's end.
Make hands-free calls with access to their phonebooks and the ability to send and receive text messages.

Have peace of mind that their valuable business assets are safely locked away with an easily installed and gently retractable cable and MasterLock® key set.



COVID-19 Resources
Hours
Monday

9:00 am - 8:00 pm

Tuesday

9:00 am - 6:00 pm

Wednesday

9:00 am - 8:00 pm

Thursday

9:00 am - 6:00 pm

Friday

9:00 am - 6:00 pm

Saturday

10:00 am - 3:00 pm

Sunday

Closed
How can we help?
* Indicates a required field